"Women have a unique power of being able to look at the world's problems and discover solutions that transform lives and make the world a better place."
You can witness the power of those words first-hand at the Third Annual Power of Women: Wine, Women and Conversation event, which will be held on Wednesday, September 18, from 5-7 pm in the Life Center. We are shining a light on three women who are shaping the Phoenix community: The Honorable Kate Gallego, Mayor of the City of Phoenix; Dr. Maria Harper Marinick, chancellor of the Maricopa Community Colleges; and Dr. Judy Jolley Mohraz, trustee of the Virginia G. Piper Charitable Trust. They will be discussing their life journeys – the highs and lows and everything in between. We will hear the expansive amount of work they do for our community and how the connections and support they receive from our community has been transformational in their lives. Our own President and CEO Michelle Just and Letitia Frye, our Power of the Purse auctiontainer, author and speaker, will moderate the panel discussion.
Mayor Kate Gallego has spent her career working to find solutions to complex problems. Prior to being elected as Mayor this past March, she served for five years as the City Councilwoman for District 8. She is the second elected female mayor in Phoenix history and the youngest big-city mayor in the United States. She's passionate about building a Phoenix that works for everyone, including her two-year-old son, Michael. Prior to being elected mayor, she worked on Strategic Planning and Economic Development for Salt River Project. Mayor Gallego graduated from Harvard University and earned an MBA from the Wharton School of Business at the University of Pennsylvania.
Dr. Maria Harper Marinick is a national leader in higher education and strong advocate for access, equity, and student success. She has served in leadership positions for 17 years at Maricopa County Community College District, one of the largest community college systems in the U.S. serving 200,000 students across 10 colleges. She was appointed chancellor in 2016. She is the first female and the first Latina to be appointed to lead a higher educational institution in Arizona. She is originally from the Dominican Republic and came to Arizona in 1982 as a Fulbright Scholar to complete graduate work at Arizona State University, where she earned a master's and doctoral degrees in education.
Dr. Judy Jolley Mohraz has spent her life committed to the community and education. She served as the founding president and CEO of the Virginia G. Piper Charitable Trust, the largest private foundation in Arizona and currently serves as a trustee. She positioned the trust to be a significant partner in civic leadership, constructive change and investment in solution-focused social strategies. Prior, she was president of Goucher College in Baltimore for six years and served on the faculty and administration for 20 years at Southern Methodist University. Her academic focus was American history and she authored a book about Black education in the northern U.S. in the early 20th century. She serves on numerous boards and was a presidential appointee to the Board of Visitors of the U.S. Naval Academy. She earned her doctorate from University of Illinois and her bachelor's and master's degrees from Baylor University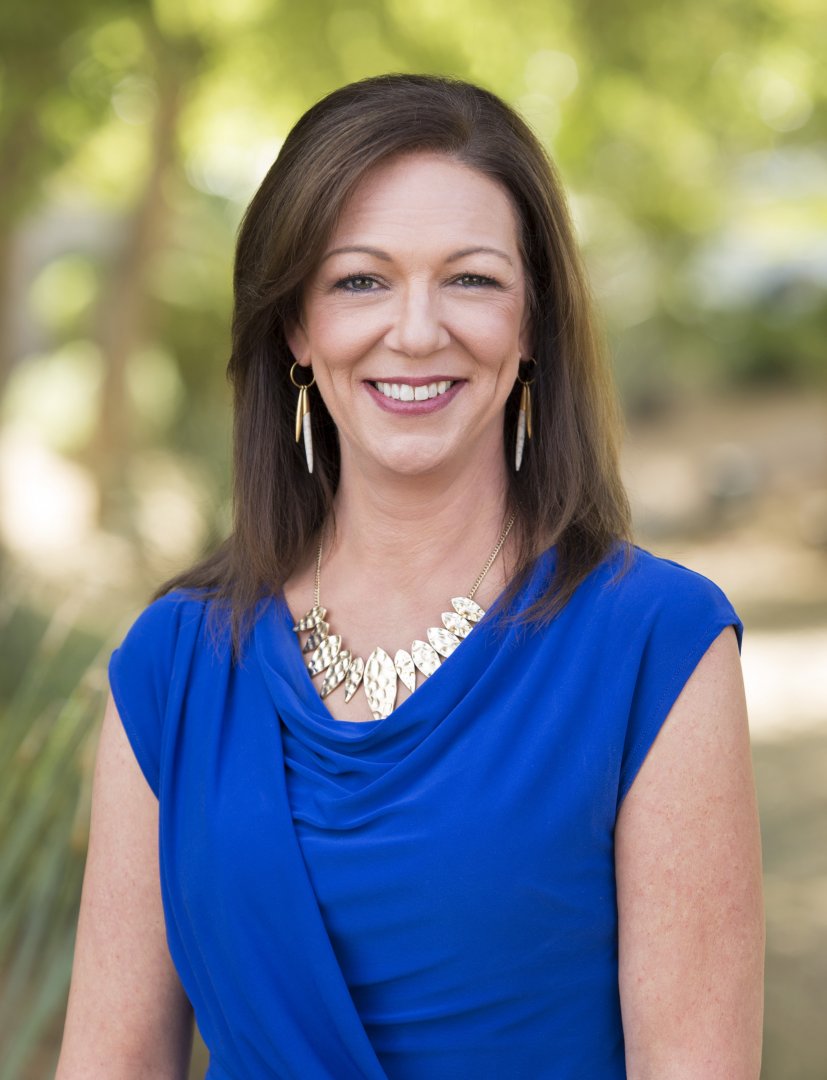 Michelle Just, as we all know, is the amazing leader of Beatitudes Campus and has made enormous contributions nationally in the aging services field. Letitia Frye has been involved in Beatitudes Campus for the past five years as auctioneer at Power of the Purse. She has made a big impact on the Arizona nonprofit community and has helped raise more than $400 million for these organizations.
For those of you who attended Power of Women last year, you know how positive and uplifting this evening is. You'll laugh, you'll cry, you'll cheer on your new friends. I hope you will come this year!
We invite you to join us at Power of Women and be part of the Women, Wine and Conversation. Tickets are $45 (wine and appetizers included) and can be purchased by calling me (Barbara Wood at x16136) or coming to the Foundation offices. Please call me if you have any questions. I hope to see you there!